CICSA reversing wheels for bucket elevators with CICSA chains LH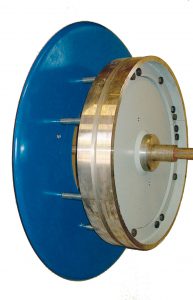 CICSA reversing wheels for bucket elevators with CICSA
chains LH
,
with bucket attachments by means of
pins and sidewalls
.
Exchangeable tread segments of the chain rail are made of wear resistant steel.
Steel hub in welded construction, available with raw or machined bore according to request, keyed or machined for keyless clamping systems.
Guide disc diameter is equal to the chain rail diameter + approx. 400 mm (for D up to 980 mm) or approx 500 mm (for D up to 1280 mm).