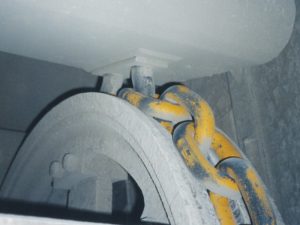 The shackles type HFR manufactured by CICSA are forged with CrMo/NiCrMo alloyed steel and quenched with induction hardening at the interlink point of contact with the chain.
They are highly wear resistant, with material features corresponding to type 3HS or C-Hard®.
The special locking plate and the more robust, highly precise construction allow very high breaking force and extremely high resistance to fatigue.